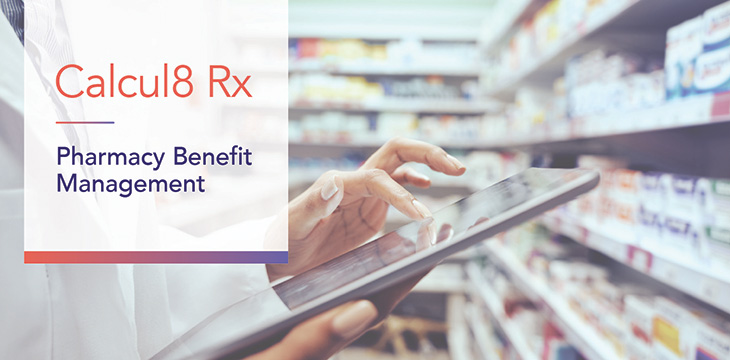 Improve Your Pharmacy Benefit Management with This Unique Offering
Payers are under constant pressure to manage costs in the pharmacy arena. In the current structure of the market, though, Pharmacy Benefit Managers (PBMs) control the bulk of pharmacy benefit data. This can make it difficult to accurately assess your performance, and even more difficult to implement improvements.
Veradigm's Pharmacy Benefit Management Solution, Calcul8 Rx, provides you greater transparency into your pharmacy benefit program. Its reporting, benchmarking, and analytics functions allow payers to take a tailored approach to improving the effectiveness and affordability of the pharmacy benefit.
Gain greater transparency into your pharmacy benefit data
Calcul8 Rx can help you:
Gain data ownership, enabling customized data assessment and analysis
Access data at multiple levels, from high level Key Performance Indicators (KPIs) through individual member, prescriber, and pharmacy details
Obtain unique insights with access to pharmacy, benchmarking, cost, and other reference data from external sources
Leverage data driven insights to direct the relationship with your PBM
Industry-Standard Classification and Benchmarking includes:
Medi-Span Comprehensive Price History
Medi-Span Drug Information
American Hospital Formulary Service (AHFS) Drug Classification
National Council for Prescription Drug Programs (NCPDP)
Pharmacy Quality Alliance (PQA)
IQVIA Pharmacy Transaction Datasets
Get Started with Veradigm's Pharmacy Benefit Management Solution, Calcul8 Rx, Now
---
Reduce Pharmacy Benefit Expenses with Improved Data Visibility
The broad data visibility provided by Veradigm's Pharmacy Benefit Management Solution, Calcul8 Rx, lets you take control of your pharmacy benefit reporting, benchmarking, and analytics. Calcul8 Rx provides point and click drill-through capability so you can view more information about members with different levels of per member per month drug spend. Calcul8 Rx also provides you with the information you need to identify and target specific costs in your pharmacy benefit program so you can start reducing expenses. For instance, Calcul8 Rx identifies unit cost overcharges by your PBM, typically 5-8% of pharmacy spend, using best in industry National Drug Code (NDC) level external benchmarks.
Calcul8 Rx also helps you:
Gain high level data visibility, with a full spectrum of data availability ranging from the KPI level through single-patient, prescriber, or pharmacy detail
Identify favorable versus unfavorable drug unit costs
Analyze provider and member usage of different pharmacies to discover opportunities to optimize pharmacy selection and network utilization
Access data insights to help identify the next best action for pharmacy benefit management, in both clinical and financial realms
Calcul8 Rx also provides you with access to the data source file, which you can save and process with your own data analysis programs. Calcul8 Rx offers a full spectrum of data availability and analysis.
Discover What Calcul8 Rx Can Do for Your Pharmacy Benefit Management
---
Improve Your Ability to Manage Your Prescribing Network
Calcul8 Rx consolidates information about prescribers and members' prescriptions that allow you to answer questions such as:
Are members with chronic conditions using a mail order pharmacy or specialty pharmacy?
How many members are using my preferred pharmacy?
Which pharmacy is filling the majority of my retail prescriptions?
Which prescribers are issuing 30-day prescriptions versus 90-day prescriptions?
---
Contribute to Improved Patient Care
Help improve patient care by analyzing the medication profiles of patients with complex chronic conditions. Calcul8 Rx supports clinical management programs such as formulary adherence, medication therapy management, enrollment in disease state management programs, brand to generic transitions, preferred brands, and more.
Calcul8 Rx's top-of-the-industry analytics enables you to:
Organize patients according to disease states, conditions, and more to identify those who could benefit from medication therapy management interventions
Identify patients who could benefit from enrollment in clinical management programs
Interact more directly with prescribers, patients, and pharmacies to improve safety, cost, quality, and compliance
Learn More about Veradigm's Pharmacy Benefit Management Solution: Calcul8 Rx
Ready to learn more about Pharmacy Benefit Management?