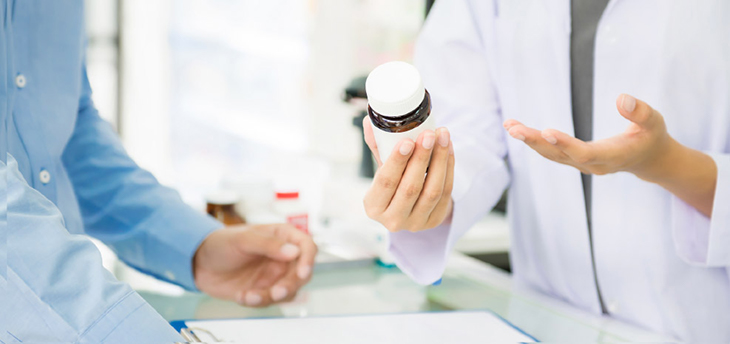 Get Patients All Their Specialty Medications Faster and More Easily—And Get Your Focus Back Where it Belongs
Veradigm AccelRx delivers a free, automated, comprehensive solution to help you streamline specialty medication fulfillment for your patients. With faster time-to-therapy comes better odds for medication adherence and positive outcomes, as well as fewer phone calls and faxes for your staff. Combining electronic enrollment, consent, prior authorization and script into an all-in-one system, AccelRx can help your practice significantly cut time-to-fulfillment for all specialty drugs, with any payer.
A single user-friendly platform to help you transform specialty medication management:
Automatically populate patient data on enrollment and other forms with the click of a button
Enhance your management of the most specialty drugs all in one place, including electronic prior authorization (ePA)
Access your enhanced specialty medication management as part of your existing electronic health record (EHR) workflow
---
How Does Veradigm AccelRx Work?
AccelRx is a software solution which can be easily accessed by prescribers of specialty medications to help them get patients their specialty medications faster and with less headache for all involved.
A complex series of manual hurdles must be overcome to dispense any specialty medication.
Overcoming Manual Hurdles
Prescription Written by Specialist
Info Sent to Specialty Pharmacy or Hub
Info Sent for Prior Authorization/Approval
Drug Dispensed
AccelRx cuts through the complexity, simplifying the process for all stakeholders by streamlining the prescribing and fulfillment for all specialty drugs, and does so across through a flexible technology capable of interoperability with any payer, specialty pharmacy or specialty medication hub.
Supporting the Unique Needs of Health System Specialty Medication Teams
Whether your health system has thousands of beds or dozens, Veradigm can craft a custom solution to support you and your specialty pharmacy in centralizing management of prior authorization and other processes required for these critical and costly therapies. To learn more about how Veradigm AccelRx can help your health system meet this growing need, click below.
Get More Information On Veradigm AccelRx
---
The Rapid Rise and High Stakes of Specialty Medications
Only a decade ago, the number of specialty medications available and the share of total drug spend they represented was a small fraction of what it is today. Delivering solutions that can help enable large-scale improvements to the efficiency of filling specialty medications is more than a desirable convenience—it's a necessity.
50% of all drug spending will be on specialty drugs in 2020, despite only representing about 3% of prescriptions
In 2017, the average annual retail cost of a specialty medication was $78,781—nearly $10,000 more than that year's median household income.1-3
By 2023, experts predict that 65% of new drug launches will be specialty therapies.4
---
Deliver for Your Specialty Medication Patients—Get Veradigm AccelRx for Your Practice
AccelRx can makes is easier for you, your staff, and your patients to drive faster, more effective specialty medication therapy – and it's FREE.
To learn more about AccelRx, or to get started on bringing AccelRx to your practice click below to get started!
---
Pasquariello T. Specialty Med Q&A. Veradigm. Updated April 8, 2020. Accessed August 30, 2021, https://veradigm.com/veradigm-news/specialty-med-questions-answers/.
Pasquariello T. Why Does it Take So Long to Receive a Specialty Medication? Veradigm. Updated June 9, 2020. Accessed August 30, 2021, https://veradigm.com/veradigm-news/specialty-medication-fulfillment-service/.
Raper A. Specialty Medications: Hope for Patients, Hurdle for Healthcare. covermymeds. Updated March 22, 2021. Accessed August 31, 2021, https://insights.covermymeds.com/healthcare-technology/specialty-therapy/specialty-medications-hope-for-patients-hurdle-for-healthcare.
National Business Group on Health, 2017 Press Release