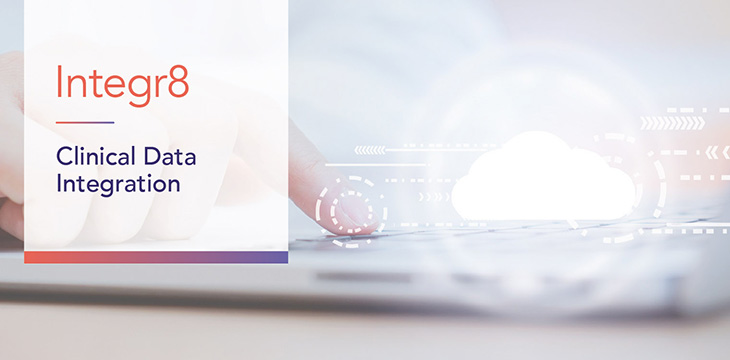 Facilitate Payer-Provider Collaboration Through Automated Exchange of Patient Information
Coordinating care for patients requires the seamless exchange of information and data between payers and healthcare providers—but exchanging data via manual means is costly, time-consuming, labor-intensive, and error-prone. Despite these drawbacks, traditionally, more than 100 million medical record requests healthcare providers receive each year are exchanged via manual methods, such as traditional paper or analog fax.1
Veradigm's solution for Electronic Health Record (EHR) Data Extraction and Analytics Integration, Integr8, can automate the extraction of clinical data and medical record information to make data exchange faster and more efficient. Standard chart retrieval processes may take 4 or more months; with Integr8, chart retrieval generally takes a month or less.
Integr8 works with multiple leading EHR vendors in order to assist payers and providers in sharing data more efficiently. This facilitates the process of addressing quality measures and possible care gaps more completely and effectively. Integr8 facilitates payer-provider collaboration through the automated exchange of patient information, supporting providers in making more informed care decisions. Integr8 also improves the efficiency of payer-provider engagement initiatives and the confidence of gap closure efforts by adopting innovative data acquisition methodologies while incorporating additional data sets.
Integr8 can help your organization streamline connectivity efforts to various electronic health record (EHR) systems to provide:
Immediate connectivity to the Veradigm eChart Courier network of over 200,000 providers with multiple types of EHRs for chart retrieval services
Direct integration with EHRs for practices of interest
On-demand chart extraction across multiple EHRs without provider burden
Unification and standardization of data from multiple EHR sources
Transformation of clinical data into human readable and database-ready formats
Increased efficiency of payer-provider interactions through automatic information exchange
Faster, efficient electronic medical record retrieval
Reducing administrative burden for practices, labor costs for the payer, and turnaround time for all
More complete and effective support for gap closure efforts through EHR integration
Near real-time verification of medical records, reducing risk of Risk Adjustment Data Validation (RADV) Audits
Improved provider relations and minimization of provider burden through implementation of EHR integration, the least intrusive method of data collection
Share Patient Information in a Secure Encrypted Format
Integr8 utilizes the current standard for healthcare data exchange, HL7® FHIR® (Fast Health Interoperability Resources), enabling the seamless exchange of information with all FHIR-compliant EHRs. Integr8 also sends all patient information in an encrypted format to ensure data security.
Try Veradigm's Clinical Data Integration Solution: Integr8
---
Access Data in a Human-Readable, Coder-Friendly Format
Veradigm's Clinical Data Integration solution, Integr8, manages data from multiple incoming data sets, including both EHRs and electronic health information exchanges (HIE). Integr8 aggregates, homogenizes, and normalizes data via member matching to support a longitudinal patient record.
Integr8 can also convert the incoming machine-readable data in XML format to a format that is human-readable and coder-friendly. All encounter data is homogenized and consolidated into a single easy-read PDF document.
Integr8 can parse structured clinical data into a format ready for analytics in our Calcul8 (Risk Adjustment Analytics and Reporting) and Qualit8 (Quality Analytics) solutions. Integr8 can also provide an extracted data-quality output file, ready to drop into your HEDIS® Engine. Integr8 supplies a central data repository as well, to support auditing and hybrid Medical Record Review (MRR) efforts.
Process C-CDA data through multiple coding services: (Computer Assisted Coding, Natural Language Processing, Optical Character Recognition); applies over 100,000 queries to extract relevant information
Multi-use chart extraction: Not only supports MRR activities, but can also be parsed into granular data points to support prospective analytics, quality analytics, and more
Analytics-ready data parsing: Breaks down structured clinical data for streamlined input directly into our Calcul8 and Qualit8 solutions for Risk Adjustment Analytics and Reporting and Quality Analytics
Get More Information on Veradigm's Clinical Data Integration Solution: Integr8
---
Improve Payment Accuracy with Facilitated Encounter-to-Claims Data Validation
Integr8 provides a single point for all payer data management and gap closure needs—and does so while providing multiple workflow options for providers and healthcare organizations. In support of this, Integr8 facilitates chart retrieval with multiple member management functions:
Patient Locator Service: Automatically identifies the practice location for a patient based solely on a demographics search
National Provider Identifier (NPI) to Practice Mapping Service: Maps the practice for chart retrieval based on NPI provided in claims data
Patient Subscription Service: Loads and monitors a patient member file, pushing charts as they become available
Get Started with Veradigm's Clinical Data Integration Solution: Integr8
---
References:
Technologies S. Allscripts Milestone Points to Industry Shift to Streamlined Records Processing. ScanSTAT Technologies. Updated April 28, 2017. Accessed May 25, 2022, https://www.scanstat.com/industry-shift-streamlined-records-processing/.
Ready to learn more about our Clinical Data Integration solution?