Without changing their current clinical workflow, providers can use Veradigm RxTruePrice™ to access patient-specific cash and insurance pricing, therapeutic alternatives and competitive prices at different pharmacies. As a result, more and more providers are using this information as part of the health care service they provide every day. By empowering themselves to have an informed conversation with their patient during their visit, these providers are positioning themselves to drive savings for their patients and improved satisfaction with their practice, even as health care prices continue to rise. This is all possible while saving their staff time and aggravation by reducing phone calls and faxes to pharmacies.
Veradigm RxTruePrice™ is made possible through collaboration with partners like Surescripts, who share our passion for using data and interoperability to make a difference in the lives of patients and providers and positively change the future of health systems.
At the HIMSS19 Conference in February, Surescripts and Veradigm came together with other healthcare industry leaders for a panel discussion in the Interoperability Showcase, entitled, "Enabling Price Transparency with Actionable Intelligence at the Point-of-Care."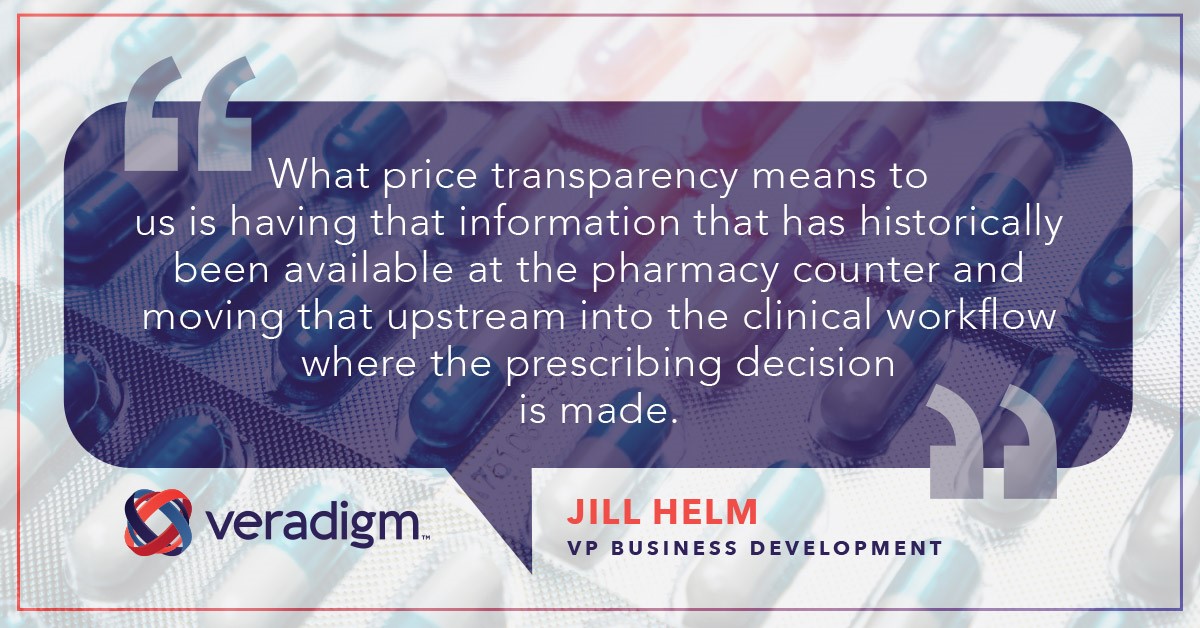 Watch the video to view some brief highlights of Veradigm's Jill Helm, PharmD, addressing the panel on how Veradigm RxTruePrice™ is being received by providers, and how it is being used effectively to help reduce prescription abandonment, and improve adherence. As shown by the introduction of Veradigm RxTruePrice™, healthcare is an ever-changing industry that we are excited and proud to be a part of.