Price Transparency solutions have now been available for more than a year. Though this technology has already resulted in positive changes, there are still many more opportunities to enhance clinical practice in this area. Among these are reducing patient "sticker shock" at the pharmacy, as well as reduce the amount of time physicians and pharmacists spend in back-and-forth communication.
Medication affordability is a huge issue for patients, but to really understand this issue - and how to make a positive difference - one needs to consider the clinician's perspective as well.
Price Transparency from a Pharmacist's Perspective
Pharmacists have slowly evolved into a more prominent role in healthcare because of their accessibility. Unlike many healthcare providers, a pharmacist is often available 24 hours, and is the front-line messenger to the patient on their cost of care. Pharmacy staff often must bear the brunt of patient frustration when their medication has no refill, their prescriptions have not been sent in on time to have them filled prior to their arrival, medications are on backorder, or other potential issues concerning patient expectations such as the price of their medication.
Unfortunately, pharmacists often have little or no ability to take effective action on the patient's behalf. Technologies that support medication affordability, like Veradigm's Price Transparency, can help reduce the burden on pharmacists by enabling providers to educate their patients on the out-of-pocket cost for medications given their pharmacy benefit and the option of paying cash.
Pharmacists want to create a positive patient experience. As pharmacies evolve into centers of care that may include immunizations, medication therapy management, and other health checks, pharmacists don't always have the time to check for best pricing on every medication for every patient. One way is to suggest patients ask their physician if they can provide out-of-pocket cash and insurance pricing at their preferred pharmacies. If not, encourage patients to ask their physician to update to an e-prescribing platform that can make pricing information available to them at little or no additional cost.
Price Transparency from a Physician's Perspective
Most physicians seem optimistic about the potential of technology to address mediation affordability, particularly because of the potential for improving medication adherence. Still, some feel like discussing a patient's options to manage the cost of their prescription takes up valuable time that could better be spent on more clinical activities or seeing more patients. In such cases, it can be easy to overlook the potential for sticker shock at the pharmacy counter, and for that shock to result in patients not buying their medications. Pharmacists often do not have the proper information to make a change on the spot if a medication is too expensive and the patient requires or needs an alternate product.
By leveraging tools like Veradigm's Price Transparency, practices can reduce the back and forth communication with pharmacies related to processing prior authorization requests, refill requests, expired medications, back-orders, medications above a patient's allowance, and other requests. Providers can also improve patient satisfaction by providing a more seamless experience for the patient from office visit to medication acquisition.
Equally or possibly even more important, by making it easier for patients to obtain and properly take their medication, they can help increase care plan adherence to reduce morbidity and mortality.
For more information on how to obtain Veradigm's Price Transparency for your practice, visit our Veradigm ePrescribe page.
---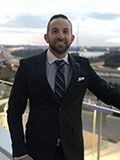 Tom Pasquariello, PharmD, BCPS, BCMAS, PRS
Tom Pasquariello, PharmD, serves as a Clinical Informatics Pharmacist for Veradigm. He graduated from Campbell University College of Pharmacy and Health Sciences in 2008. After serving as a hospital and community-based pharmacist for 7 years, Tom joined Allscripts in 2015. As the Veradigm clinical informatics pharmacist, Tom serves as a thought leader for Clinical Workflows, Practice Fusion, and Payer Health markets. He also manages the Allscripts' Medi-Span content relationship for all medication related issues. Tom publishes a weekly newsletter to the Veradigm product management, sales, and payer teams. This newsletter provides insight on new FDA approved medications, relevant medical news, pharmacy benefit management (PBM) updates, and new genetic therapies. By connecting the Veradigm team and our external sales partners, the weekly newsletter helps the team stay on the forefront of medical updates, exceeding the needs our clients and ultimately helping to provide better care to each patient.