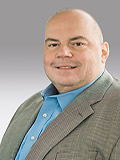 Veradigm has named Tom Pirozzi, an attorney and almost two-decade pharmaceutical industry veteran with a focus on healthcare legal and regulatory compliance, as VP & Chief Compliance Counsel.
The newly created role centralizes the compliance function and provides proactive guidance on proposed strategic and tactical initiatives. Pirozzi also provides training, direction related to compliance risks, trend analysis and certain government requirements, and provides oversight of compliance activities. The VP & Chief Compliance Counsel is also a member of the senior leadership team at Veradigm.
"As health care companies continue to innovate and provide valuable new products and services to patients, healthcare providers, hospitals, payers, life science companies, and others members of the health care ecosystem, legal and regulatory compliance is foundational to any enterprise," said Tom Langan, CEO of Veradigm. "The creation of this new role is a critical step as we work to rebuild trust with regulators and the rest of the healthcare system."
Pirozzi joined Veradigm earlier this year. He has 23 years of legal experience, most recently serving two large-cap multi-national pharmaceutical manufacturers acting in US, regional and Global leadership roles overseeing compliance related activities. Pirozzi also has extensive experience resolving complex legal and compliance issues and has strong expertise regarding healthcare fraud and abuse laws, drug promotion laws and regulations, anti-bribery laws, implementation and oversight of Corporate Integrity Agreements with the U.S. Office of Inspector General and other matters impacting both domestic and international pharmaceutical businesses.